Compact, practical and innovative:
It is much more than just an ordinary fitness tracker or a smart watch. It is an integral part of the Healy World product family and a valuable addition to Healy; an important building block in a new and revolutionary wellness and balance system! It can be used alone or connected to a Healy through the Healy Watch Connector App.**
* Healy is a trademak of Healy International AG
**Requires monthly subscription which will auto-renew monthly. You can cancel your subscription prior to the date it renews to avoid being charged for the next month.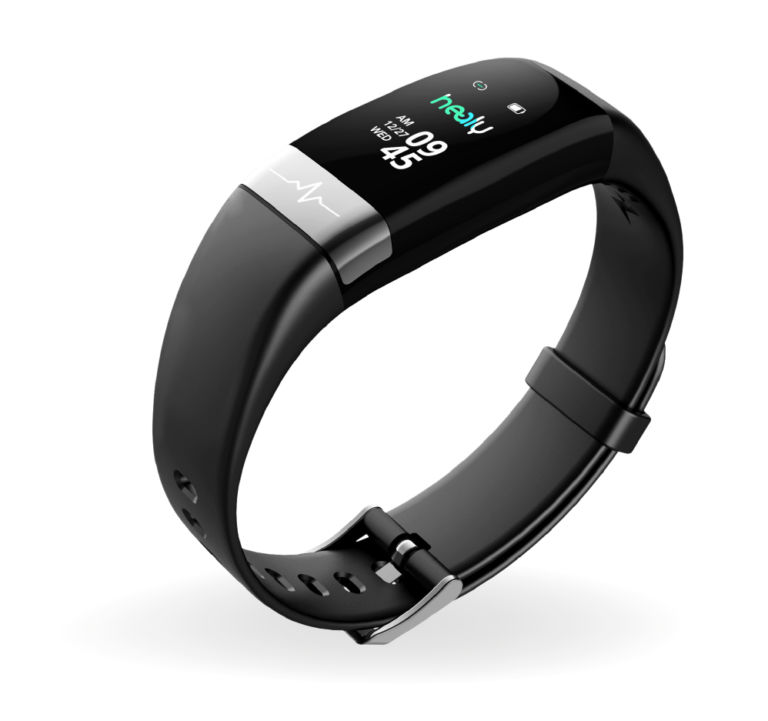 Find Suitable Healy Programs
The Healy Watch measures and evaluates which Healy frequency programs are best for you at any given moment, through the Healy Watch Connector App**.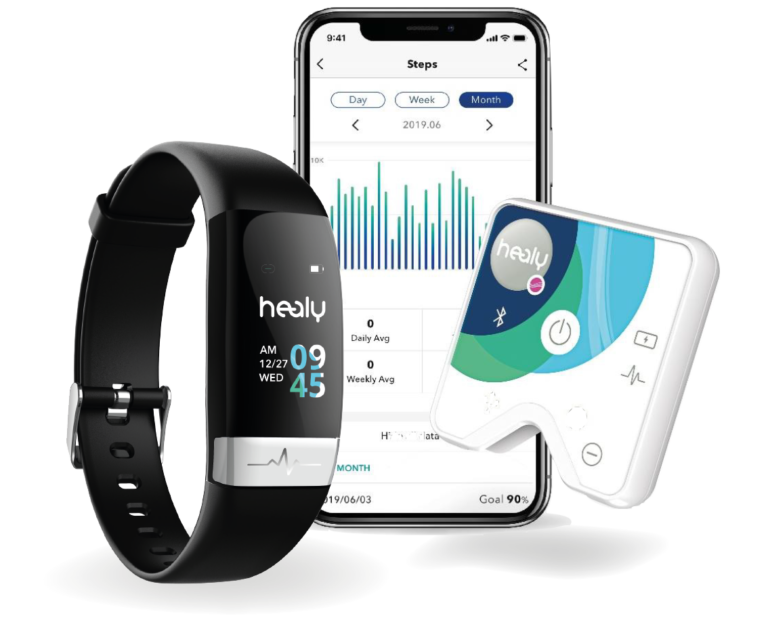 Determine the Body-Mind-Soul Balance
The Healy Watch makes Healy a closed feedback system for body and mind. It measures your bioenergetic state through an analysis of BRA (Bioenergetic Rhythm Analysis) and HRV (Heart Rate Variability). Quickly and easily.
Controlled via the Healy Watch, connected via Bluetooth. Exciting new developments and enhancements for the future. State-of-the-art scientific algorithms for:
Frequency measurement of the bioenergetic field
Exercise and sports
Sleep
Breathing
Lifestyle
Bioenergetic Rhythm Analysis (BRA)
Heart rate
Heart Rate Variability (HRV)
Stress level
Sleep: deep sleep, light sleep, sleep heart rate, sleep quality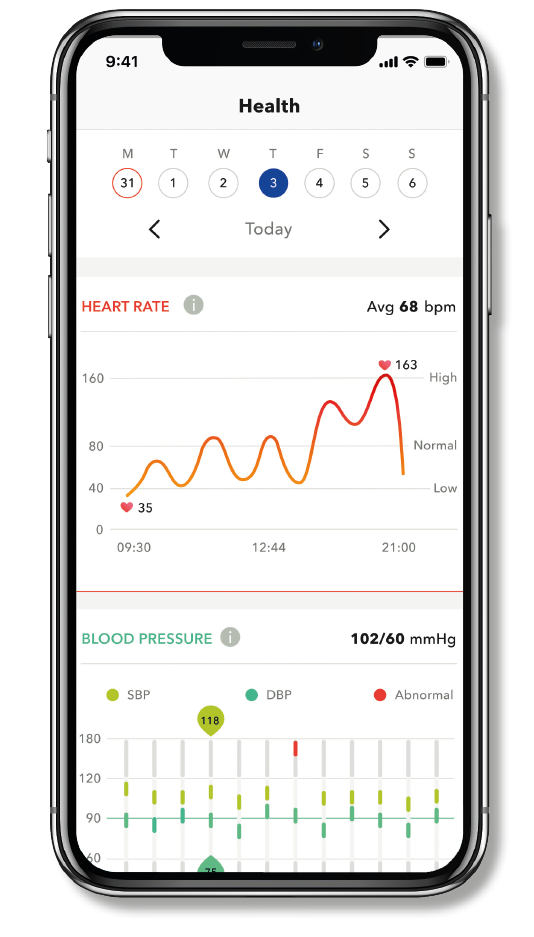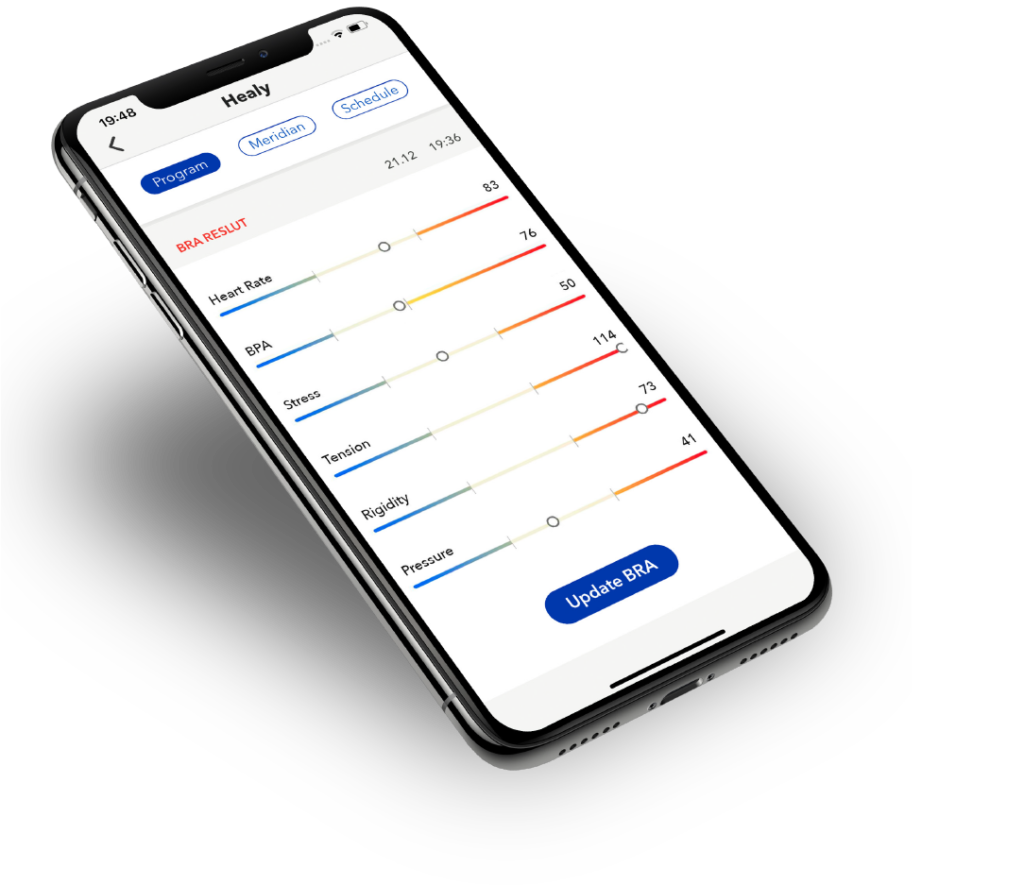 The BRA data (Bioenergetic Rhythm Analysis) is transferred to the HealAdvisor Cloud***. The HealAdvisor app then creates an application plan in accordance with the expert database. This data allows Healy to find the frequencies that will help you relax and relieve stress and verify whether your fitness program is effective.
*** Your data is 4096 bit encoded
The evaluation of the parameters gained through the Healy Watch measurements results in recommendations for Healy programs help to provide you with optimal balance for your body.
The Healy Watch
Digital Nutrition®* Programs
These programs support your ability to assist your body in the absorption of substances that it needs, based on the evaluation of your parameters through the Healy Watch.
* Healy Watch™ and Digital Nutrition® are trademarks of Healy International AG
The new Healy Watch Meridian programs always provide the right program for the organ that is active at the current time of day, based on Traditional Chinese Medicine (TCM).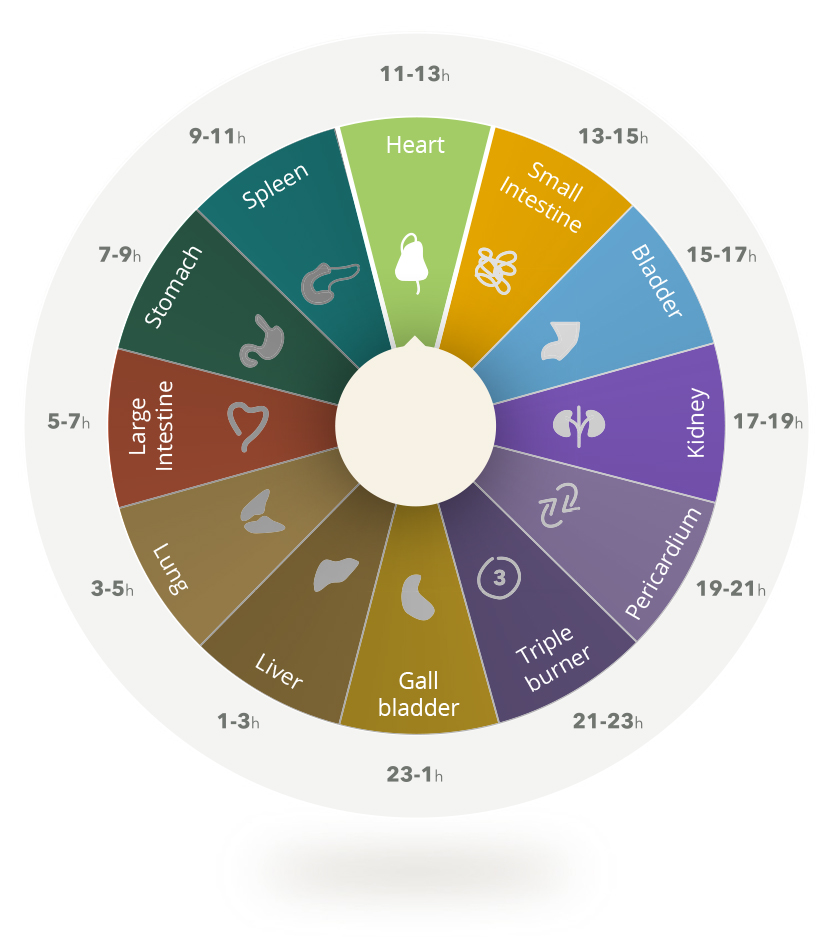 Healy program determination
Healy 7 day schedule
Breathing and meditation exercises
Sedentary lifestyle warning
Activity monitoring: steps, distance, calorie consumption, activity time, daily goal, GPS-supported training tracking
10 sports: running, cycling, gym, hiking, basketball, football, badminton, tennis, dancing, yoga etc.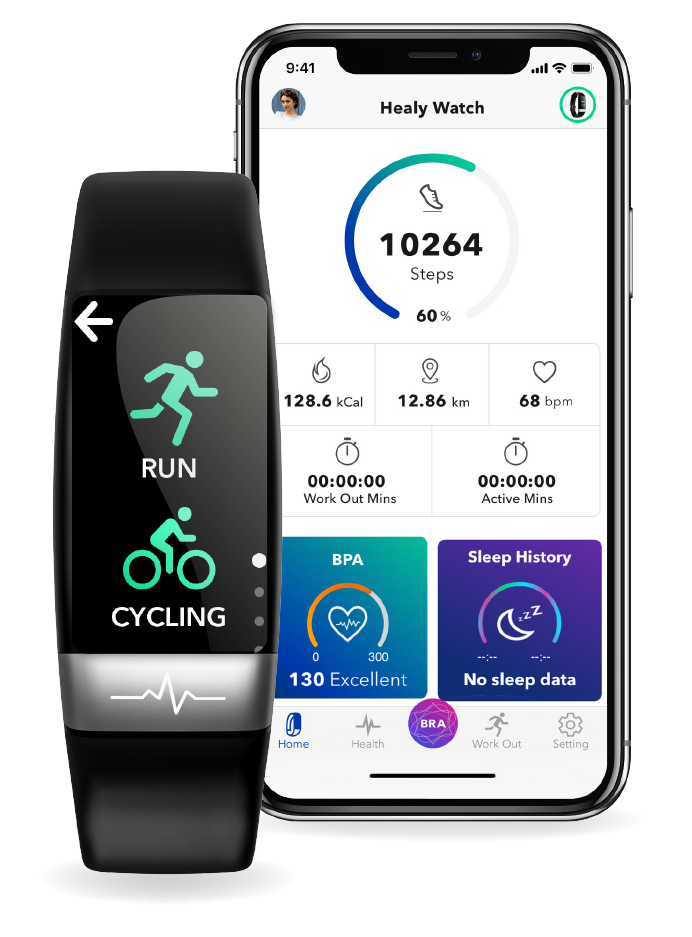 Gets help in emergencies quickly and easily: long press on the control button sends an emergency message through your smartphone with your location to your predefined emergency contact via SMS.¹
¹ The SOS function only sends a message to the contact number you have provided; it does not notify emergency services, such as fire or police.
Digital Lifestyle
Wearable Functions
A watch with high precision automatic synchronization
Check incoming messages: calls, SMS, WhatsApp, WeChat, Facebook etc.
Vibration alarm
Music player control
Weather report
Phone finder
Timer
SOS function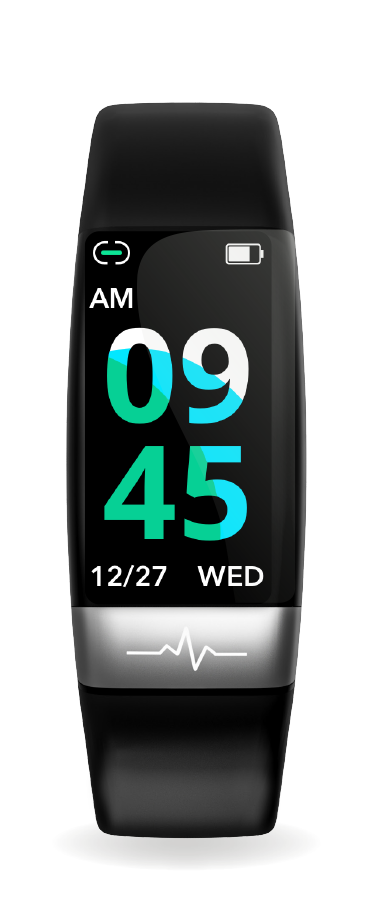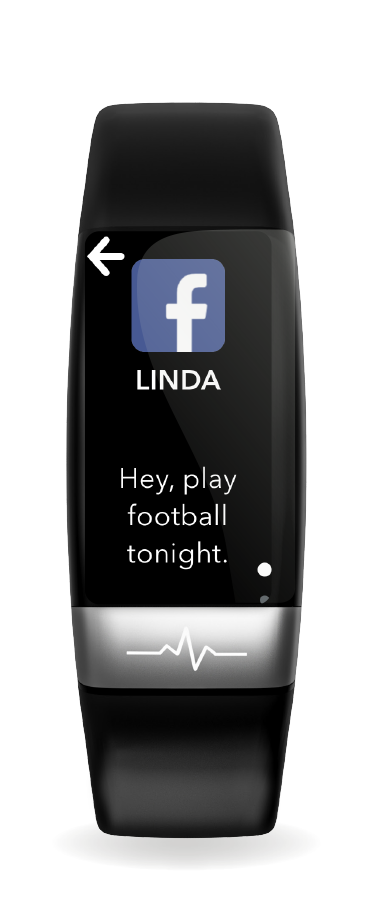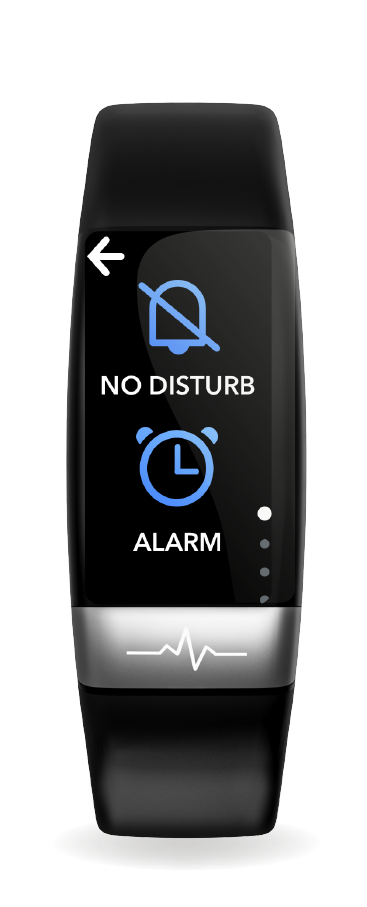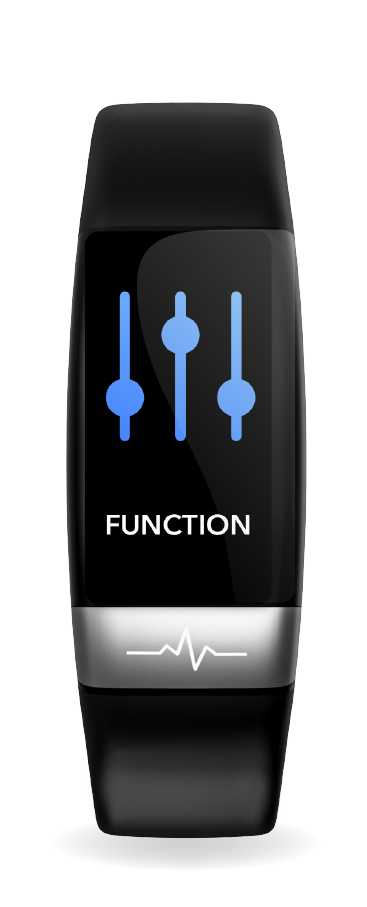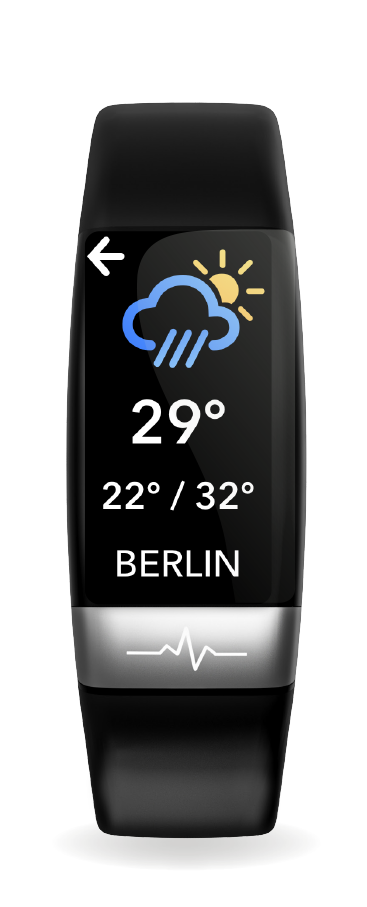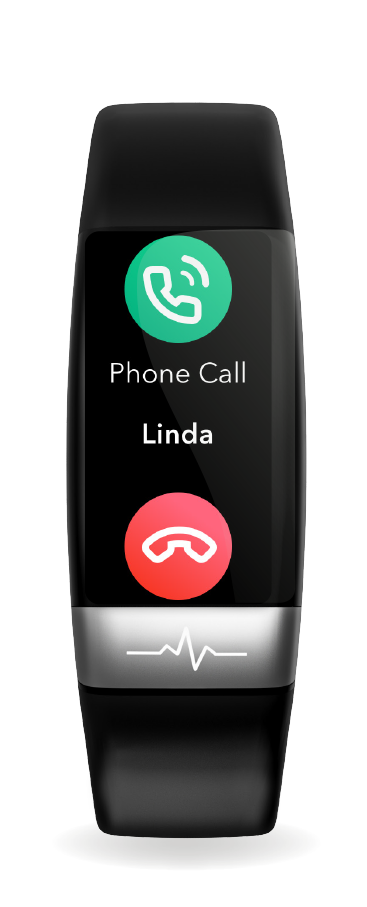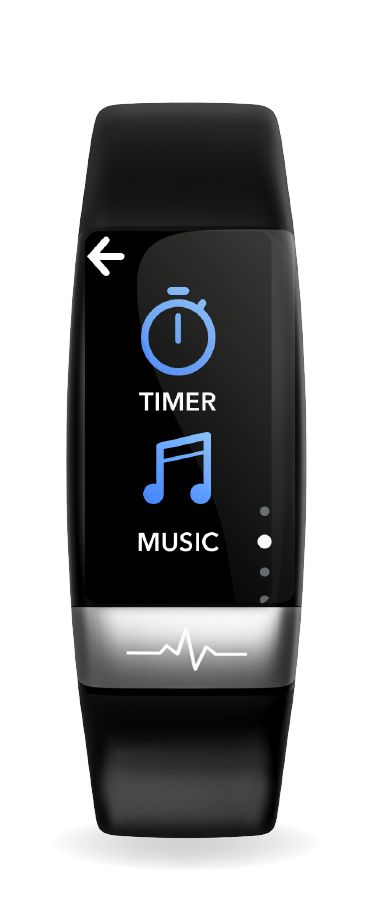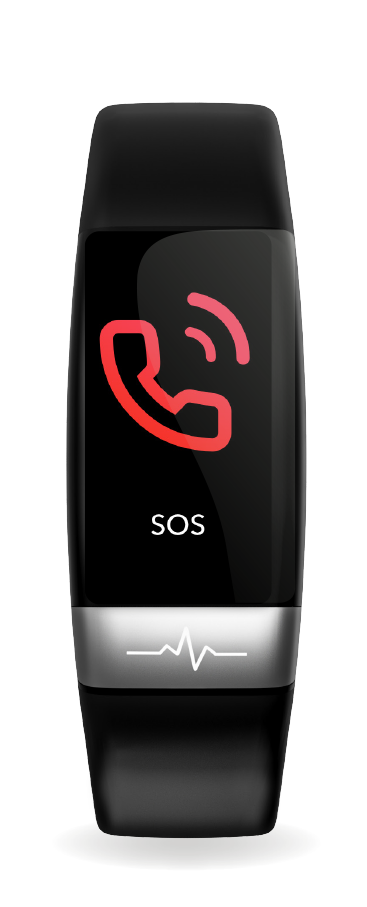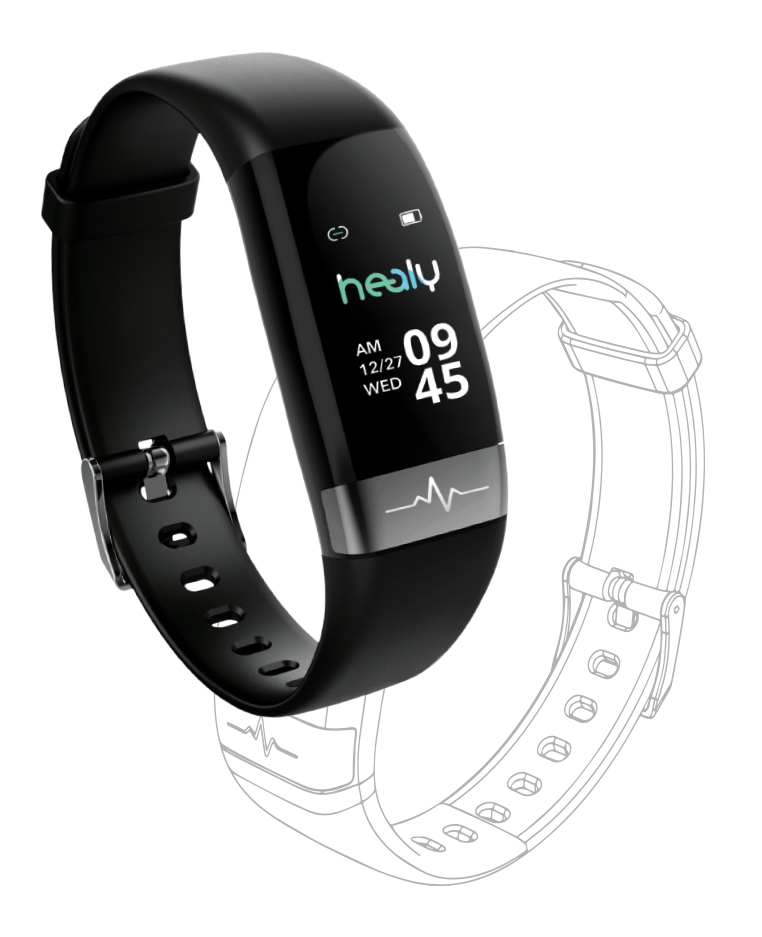 4′ 6″ * 0′ 9″ * 4′ 9″, 1,06 oz
Bluetooth 4.2
Display 0.96'' TFT
Material PC and ABS, color black
Charging via USB, charging time 1.5 hours
Battery runtime 3-7 days
30 days history memory in the hardware
OTA firmware update (Over the Air)