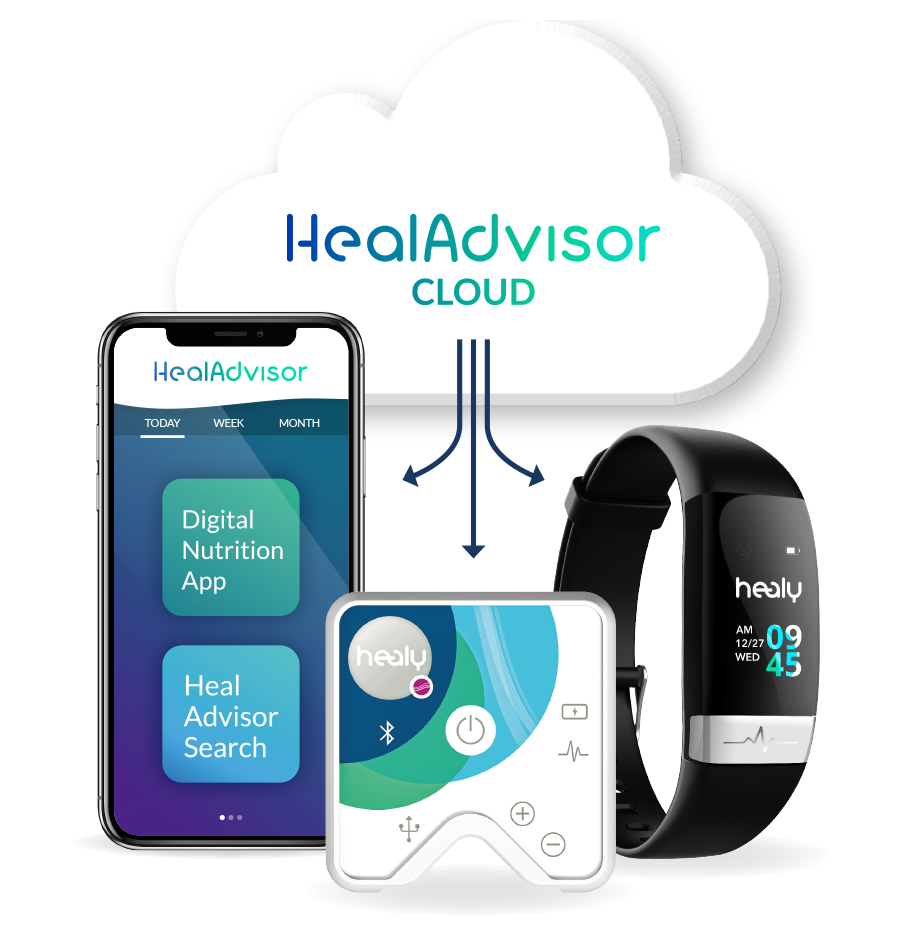 The Healy World products are a complete system for your well-being. It is much more than the sum of its parts:
The Healy provides your body with the right frequencies
The Digital Nutrition App* (or DNA** for short) finds the food your body needs and provides Healy frequency programs that support your ability to assist your body to optimally absorb these nutrients

The Healy Watch measures all relevant data of your body and finds the right frequency programs for your Healy through AI (Artificial Intelligence) analysis in the HealAdvisor Cloud.
*Requires monthly subscription.
**'DNA' stands for 'Digital Nutrition App' and should not be confused with genetic testing, which is not provided by Healy.
The Three Pillars of Health
Here's what users say about their Healy
Photos and surnames for the purpose of data protection (DSGVO) partially changed
"Since I've been using the Healy, I finally feel well rested and full of energy."
Uwe AlbrechtController
43 years old
"Healy helps me relax after a stressful day at work."
Annett SandersConsultant
39 years old
"My Healy helps me stay focused and balanced even on mentally stressful days."
Jens MälzerManaging Director
42 years old
"Since I started walking regularly with my Healy, I feel more vital and healthy."
Becki VogtJogger
21 years old
"The Healy programs have been ideal for my minor skin irritations."
Hassan Al-JamalMaster-Student
29 years old
"With Nuno Nina's Gold Cycle programs, I'm much more balanced."
Berta KochHealth Store Consultant
36 years old
"Since I've been using Healy, I feel I can better withstand stress."
Stephan SteinersSales Representative
34 years old
"I feel Healy has a positive effect on my body's energy flows."
Ewa NguyenNaturopath
45 years old
"Healy is my quick help when I'm sick. It usually doesn't take long until I'm fit again."
Reinhard PetersCraftsmen
69 years old
"Ever since I began regularly using the Healy's beauty programs, I've been getting a lot of compliments on my appearance."
Kristin LukeStudent
24 years old
"Since I have my Healy, learning for difficult subjects is much easier."
Jonas FischerStudent
22 years old
"I feel much more comfortable and have more vitality since activating my forehead chakra with Healy."
Charissa MüllerFreelancer
29 years old
Notice: Individual experiences, not representative and applicable for every user.